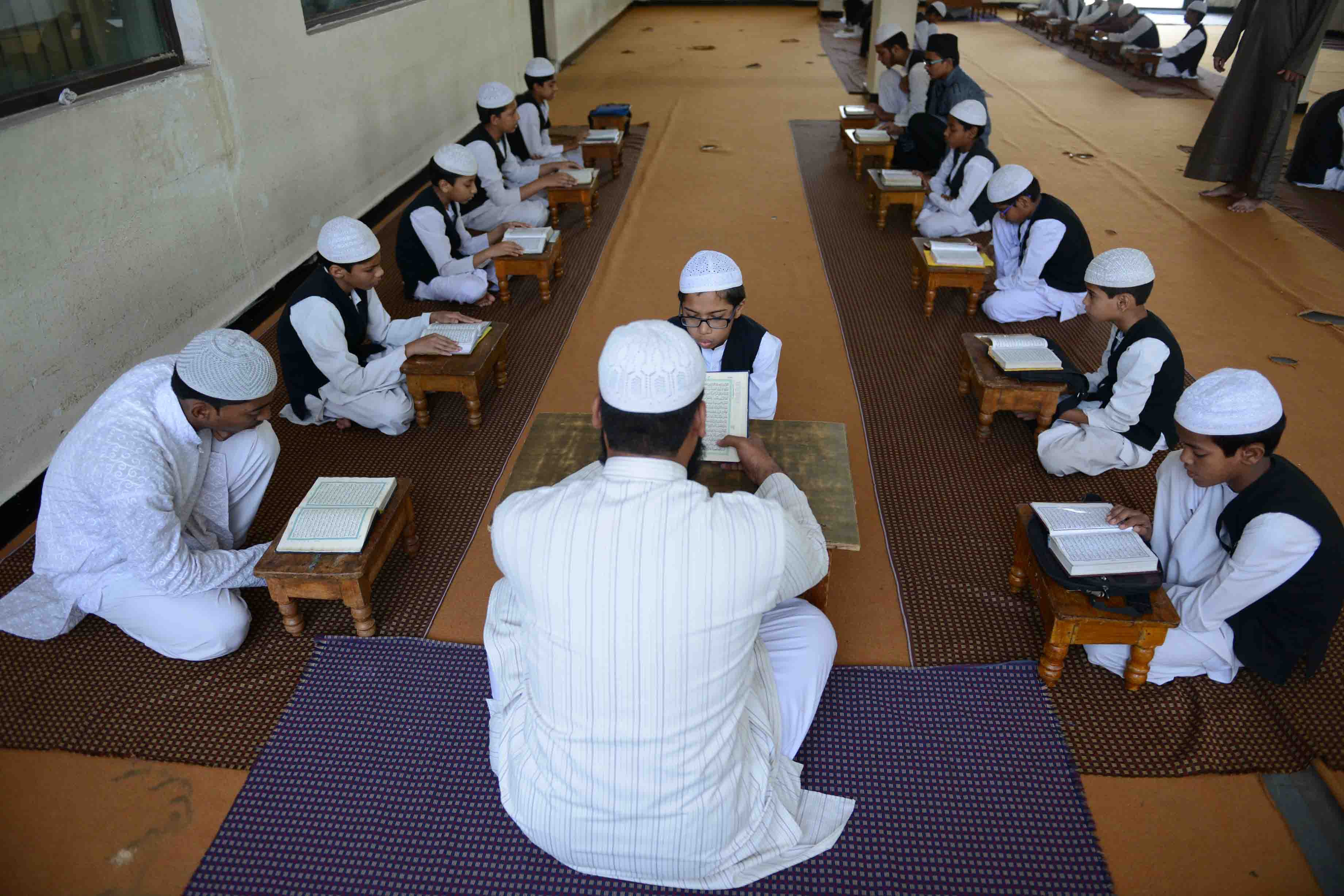 [ad_1]

India's northeastern state of Assam has passed a law abolishing state-run Islamic schools, ahead of local elections next year.
The bill was tabled by the state government led by prime minister Narendra Modi's Hindu nationalist party, the BJP, and passed on Wednesday amid strong protest from opposition parties.
Assam's education minister Himanta Biswa Sarma, a BJP leader who introduced the bill, said: "We have introduced a Bill whereby all madrasas will be converted into institutes of general education and no madrasa will be established by the government in future. We are happy to introduce this Bill to bring truly secular curriculum in education system.
"We need more doctors, police officers, bureaucrats, and teachers from the minority Muslim community rather than imams for mosques," said Mr Sarma earlier. The minister is seen as a rising star in the BJP.
Opposition parties criticised the move and said it reflected the government's anti-Muslim attitude. The Congress party and the All India United Democratic Front (AIUDF) walked out of the assembly after their demand to send the legislation to a select committee for consultations was rejected.
"The idea is to wipe out Muslims," said Wajed Ali Choudhury, a Congress party politician.
Abdus Salam Tapadar, an advocate with the Assam High Court and a minority rights activist, told The Independent the law was "hurriedly passed" just a few months before local elections and that it was part of a "political agenda, without any doubt".
"A lot of religious minority institutions and linguistic minority institutions are also in talks with us… and on an appropriate forum we will challenge this act," said Mr Tapadar.
He said that while the act only currently targets government-funded madrasas, there are fears that privately operated madrasas may also face the brunt later on, and that the government may try to bring them under one umbrella categorisation.
The new law impacts more than 700 schools that will be forced to shut or convert by April, according to Mr Sarma's statement in the local assembly.
The state spends over Rs 2.6bn (£26m) on religious institutions including Islamic schools and Sanskrit learning centres. The government earlier said it would convert 97 state-run Sanskrit "tols" into study centres of Indian history and ancient Indian culture, however media reports noted that the new bill makes no mention of the Sanskrit centres.
The state's BJP-led coalition government said in February this year that "religious teachings cannot be imparted with government funds in a secular country."
Mr Tapadar said: "Not touching the Sanskrit tols is also the indication that they wanted to put this religious minority community in further fear so that they can polarise the way they want."
The law is the latest brought by a regional branch of the BJP that has been accused of unfairly targeting Muslims. Uttar Pradesh recently passed a law against "unlawful conversion" which has seen dozens of Muslim men arrested in a month. More than 100 retired senior civil servants and diplomats on Tuesday urged the BJP government to repeal the law.
Assam state has seen protests and heightened tensions since BJP government introduced the controversial National Register for Citizens in 2018, which attempts to identify and ultimately deport illegal immigrants – mostly Muslims – entering the country via Assam's long border with Bangladesh.
[ad_2]

Source link