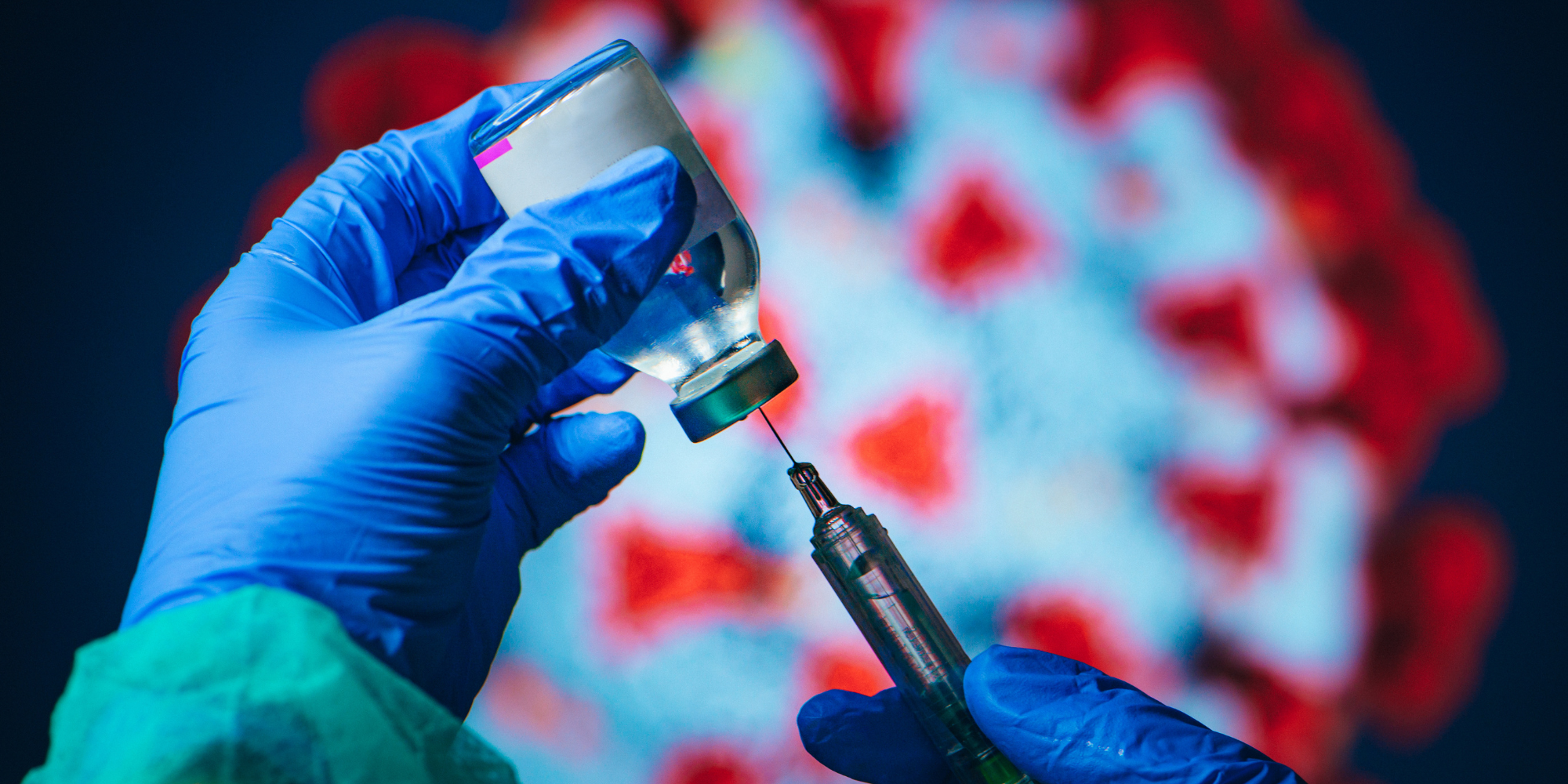 Tens of thousands of elderly and vulnerable patients are having their appointments for a second dose of the Pfizer vaccine cancelled at short notice, in a move which has angered GPs and NHS leaders.
Doctors have questioned the evidence base for a decision by the government's vaccination experts and medicines regulators to delay the second dose of the Pfizer vaccine until before the 12th week after the first dose has ended.
They say the last-minute change, communicated to GPs on Wednesday night by NHS England, means staff face hundreds of hours of work to call and reschedule thousands of patient appointments over the new year bank holiday and following week.
The change in policy by the Joint Committee on Vaccination and Immunisation is designed to ensure as many people as possible get a first dose of either the Pfizer or newly approved AstraZeneca vaccine.
This will give more people protection from the virus in coming weeks.
On social media some GPs said they would defy the instructions and allow any booked vaccinations to go ahead, while others expressed frustration for their patients and questioned whether patients could realistically give informed consent on a change that was not backed by evidence.
In clinical trials the Pfizer vaccine second dose was given between 19 and 43 days after the first dose.
Dr Helen Salisbury, a GP in Oxfordshire said she wanted the health secretary, Matt Hancock, to come and speak to her patients to explain why their vaccinations had been cancelled.
She said: "Our Primary Care Network needs to cancel 1,160 appointments and rebook another 1,160. At five minutes per phone call, that's 193 hours work. Not to mention the grief and anger."
Ruth Rankine, director of the NHS Confederation's primary care network, told The Independent some areas had more than 9,000 patients booked for a second dose.


UK news in pictures
Show all 50
She said: "Clinical directors are scratching their heads and wondering whether or not anyone with an understanding of primary care has been involved in this decision at a national level.
"On Wednesday there was a lot of anger and frustration."
She said many GPs were worried about patients and their anxieties at having to wait two months for a vaccine, adding: "Some were questioning the evidence for the change."
In a letter on Wednesday night, NHS England's chief executive Sir Simon Stevens told hospitals and GPs to accelerate their vaccine plans which will first see care home residents and those aged over 80 prioritised for the vaccines along with frontline NHS staff.
It is hoped the NHS can vaccinate as many as two million people a week with most of the vulnerable patients inoculated by the spring.
Danny Mortimer, chief executive of the NHS Confederation, said there was "enormous concern" over the short notice which he said was adding to confusion and anxiety for patients.
He said: "We recognise that policy needs to change as we learn more about the vaccine and the impact of significantly increasing cases. However, there is a pattern of short notice being given to NHS teams and their patients regarding profound changes to the response to Covid.
"As ever NHS teams will pull out all the stops to respond to the change over this coming weekend, but the government must do more to explain to the public the impact of the changes it has decided to make to the vaccination programme. It must also acknowledge the impact this is having on tired NHS workers and the knock-on effect on other services they provide."
The British Medical Association said the change in policy over a bank holiday weekend was unreasonable.
Chair of the BMA's GP committee, Dr Richard Vautrey, said: "This group of very elderly patients is at the highest risk of death if they contract Covid-19, which is why GPs are so concerned for them. It is grossly and patently unfair to tens of thousands of our most at-risk patients to now try to reschedule their appointments.
"Local leaders are telling us that is unprofessional and impractical to amend the appointments for thousands of frail elderly patients, particularly those booked and who have already made arrangements to have their second vaccination in the next two weeks."
He said the existing appointments should be respected.
NHS England said it would be providing GPs with an extra £10 for every care home resident they vaccinate by the end of January. More than three-quarters of a million people, 786,000, have been vaccinated in under three weeks from the start of the vaccination programme, with 524,000 over the age of 80.
Across England there are more than 700 vaccination sites at GP centres and hospitals. Dr Nikki Kanani, NHS medical director for primary care, said: "As we head into the new year with a second vaccine that is also more versatile, we will be able to expand the programme and ensure that the majority of care home residents are protected within the next four weeks or so.
"It is also great news that we will be able to begin vaccinating NHS staff serving on the front line to protect them against coronavirus."
NHS organisations have also been asked to start vaccinating nurses, doctors and other staff immediately, as additional supplies become available.
Until now they were only being jabbed if a vaccine dose was going to be unused.