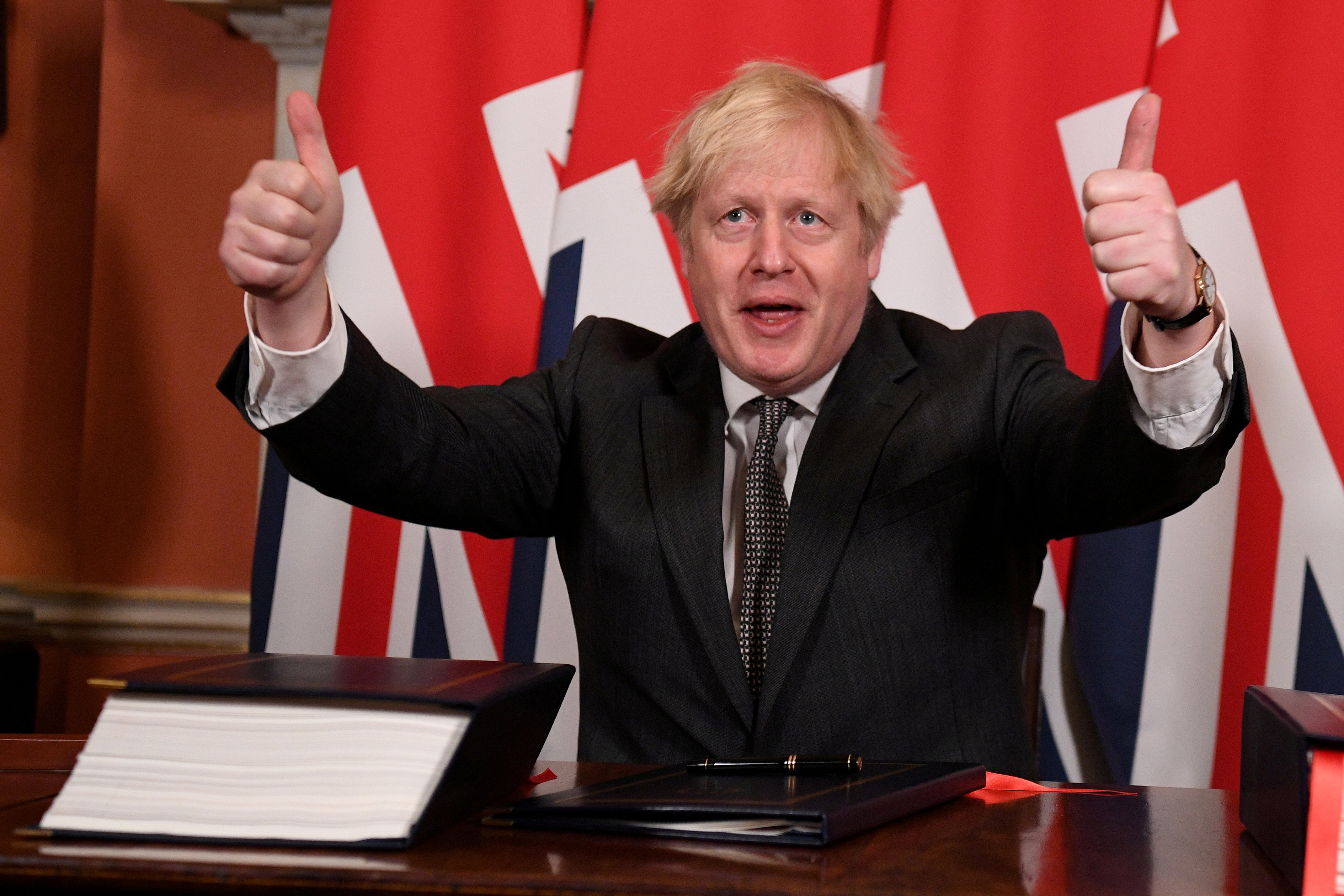 [ad_1]

PM says his Brexit deal achieves 'having his cake and eating it'
Boris Johnson has said the UK's destiny "now resides firmly in our hands" after his Brexit trade deal cleared parliament and entered into law. It received royal assent overnight, hours before Britain prepares to leave the single market and customs union at 11pm on Thursday.
The prime minister also claimed the mountain of new red tape faced by British exporters is "a wonderful thing", arguing: "They'll now have the advantage that they'll only have one set of forms they have to fill out for export to around the whole world."
Yet logistics bosses still have concerns that the "a mountain of paperwork" will cause delays for freight when the transition period ends tonight. One leading haulage firm has suspended services to EU, and will wait to see whether the first couple of weeks in January are "disastrous".
[ad_2]

Source link